Kasasa Loans™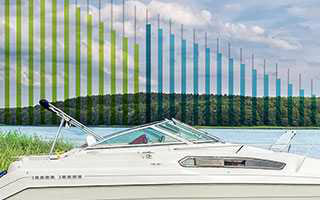 Introducing the only loan with take-backs™.
Pay extra on your loan and "take back" that extra if you need it! A Kasasa Loan™ is a new way to borrow funds for almost anything. Save money on interest costs by paying off your loan faster, and take back the extra cash at any time — with no penalties or fees. See a real-time view of where you stand with your loan on a mobile-friendly dashboard. You can make payments or withdraw funds with just the click of a button! Finally, a loan that's built for life's "what ifs."
Take-Backs In Action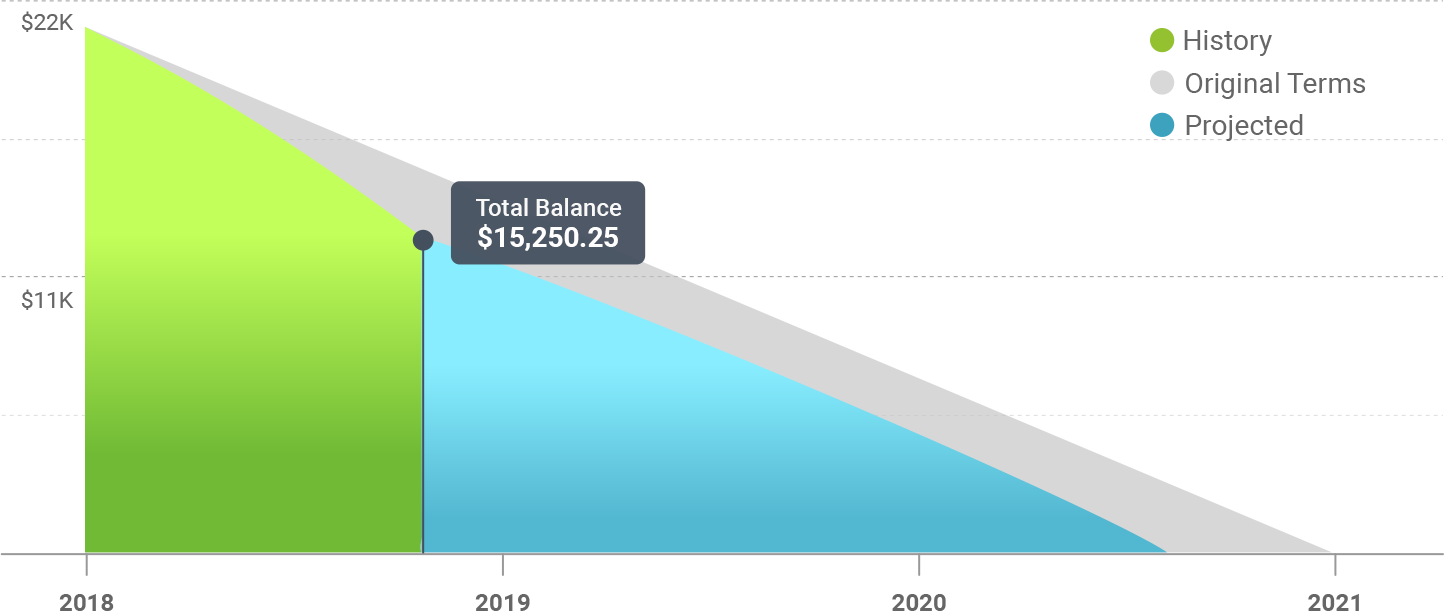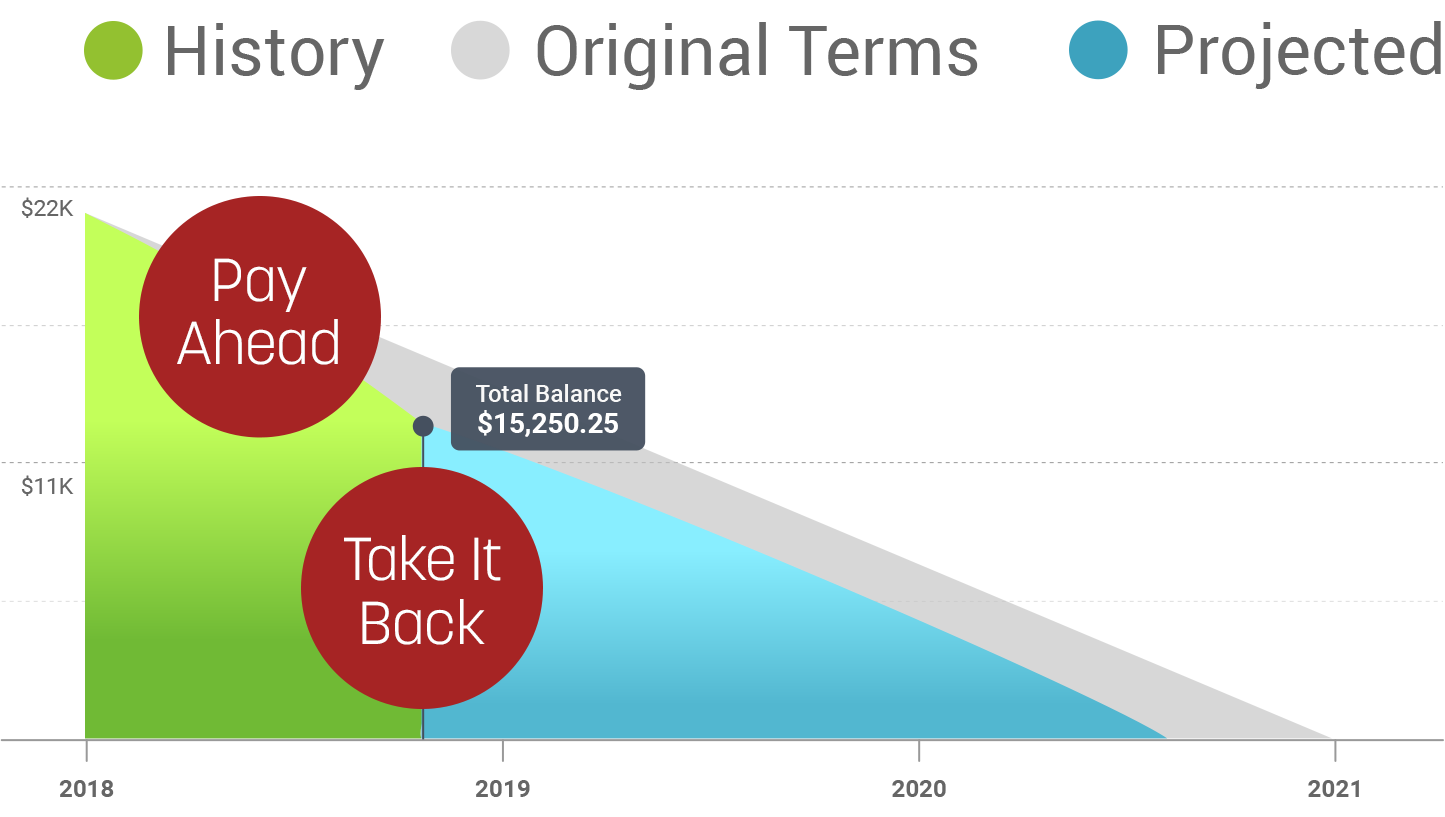 Visualize
Your Loan (very cool)
Make Extra
Payments (to get ahead)
Take Back
Extra Funds (just because)
Avoid Payments
and Interest (for the win)
Summary
Pay ahead to pay off your loan faster and reduce interest costs
Additional funds (your "take-back fund") are always available to withdraw at a click of a button, with no penalties or fees
Your rate remains the same and your payoff schedule adjusts automatically
Maintain anytime control of your loan with a mobile-friendly personal dashboard
The simple interface shows you a real-time view of where you stand at any given point
Easily visualize the impact of changes you're considering before you make them
Track, make extra loan payments, or withdraw the extra funds with a click of a button
Competitive, fixed rates for a wide range of needs:

Auto purchase and refinance
Recreational Vehicles and Merchandise (ATV's, RV's, Snowmobiles, Lawnmowers, etc.)
Home improvements
Vehicle repairs or updates
Family vacation
Personal projects or startups
Major life events
Debt consolidation
Medical expenses
And more!
How It Works
Pay ahead. Take it back. It's a loan that's built for real life.
You can choose to pay the minimum monthly payment and stay right on track.
Or, if you have extra funds, you can put them toward your balance to pay it off sooner and save on interest.
If something comes up, you can easily withdraw any extra you've paid with the click of a button.
The funds are transferred into your chosen account, and your payoff schedule adjusts automatically.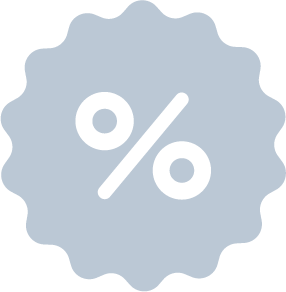 Fixed Rates
Enjoy a competitive rate for the lifetime of your loan. Your rate always stays the same — no matter what.

Save Money
Make extra payments to pay off your loan faster and avoid additional interest. No fees or pre-payment penalties.

Take-Backs
Withdraw extra payments anytime. Your payoff schedule automatically adjusts, never beyond your original loan terms.

Digital Dashboard
See where you stand 24/7 with a mobile-friendly interface and visualize changes before you make them!
Loan Description: A Kasasa Loan is an innovative fixed rate, fixed term loan that provides consumers with an opportunity to lower their overall interest expense or create an open-end, revolving line of credit, by making payments that are in excess of the loan's scheduled monthly payments. Unlike traditional loans, consumers who have met each of their required schedule payments, can borrow against these excess funds – at the same interest rate as their initial Kasasa Loan – to address unexpected needs (i.e. car repairs, health issues) or take advantage of opportunities (i.e. college acceptance) that may arise. The loan's available credit limit will be specified in each periodic statement issued by our institution.
Loan Rates & Term: Kasasa Loans are subject to credit approval by our institution. Many factors affect credit approval and the interest rate you may receive. Upon approval of your application, your loan's Annual Percentage Rate (APR) will be established and will not change throughout the life of your loan. Should your application be approved, your Kasasa Loan will begin on the day you sign our loan agreements and will continue until the maturity date or until you have a zero balance in your loan account.
Loan Interest Charges & Fees: Interest will begin to accrue, with no grace period, on the date advances are posted to your loan. We use the daily balance method to calculate the interest on your account. Your daily balance is determined by adding any new advances, charges or unpaid accrued interest to the day's beginning balance and then subtracting any payments or credits that are made. We determine your interest charges by applying a daily periodic rate (i.e. APR / 365) to each daily balance within a billing cycle. In addition to interest, you will also be charged a fee of $8.58 or 5% of the loan payment, whichever is greater, for each time you are late on a scheduled payment and a fee of $27.59 for every payment that is returned due to insufficient funds.
Application of Loan Payments: All payments are applied first to any accrued interest, then to the loan's principal, then to any outstanding fees and finally to any remaining principal.
Additional Information: To qualify, a borrower must be at least 18 years old, a U.S. citizen or a permanent resident and must meet our institution's underwriting requirements. Not all borrowers receive the lowest rate. To qualify for the lowest rate, you must have a responsible financial history and meet other funding criteria. If approved, your actual rate will depend on a variety of factors including the term of the loan, your financial history, years of professional work experience, income and other factors. Rates and terms are subject to change at any time without notice and are subject to state restrictions. Contact one of our loan representatives for additional information, details and loan application.
Trademarks:
Kasasa and Kasasa Loans are trademarks of Kasasa, Ltd., registered in the U.S.A.