Certificates of Deposit (CDs)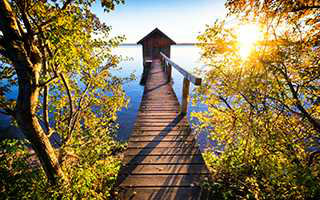 If you have longer-term savings goals, or simply want to earn more on your savings, a CD from Woodland Bank is a great option. We offer competitive rates and have a variety of terms to choose from. When your term is up, you can cash out or roll it into another CD for more returns. Lock in your fixed rate and start saving today!
Start your application online, we'll do the rest!
Summary
Fixed rates, higher than regular savings
Receive higher rates by selecting a longer term
Provides more guarantee than other risky investments
Set aside for future savings goals
A wide range of terms available (from 1 month to 5 years)
No setup or maintenance fees
Early withdrawals subject to penalty
$2,500 minimum deposit to open for terms under 1 year
$500 minimum deposit to open for 1 year terms and over

What our Customers Say