Debit Card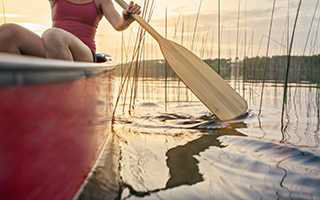 Imagine getting through life without ever having to dig for change; or worse, having to write a check. Use your free Visa® debit cardfor all of your purchases — whether you are home or abroad. Our debit card is safer than carrying cash and more readily accepted than checks. And this very same card is used to make ATM withdrawals. One tiny piece of plastic — a whole lot of versatility!
You have questions, we have answers!
Summary
Use money from your checking account without having to write a check
Welcome at places that won't accept checks
Faster and easier than writing checks
Access to cash throughout the U.S. and around the world
Joint account holders may each receive a card (no need to share one checkbook)
Make withdrawals, transfers, and inquiries at all ATM terminals
Get cash back at participating merchants when using PIN debit
Save on the cost of ordering checks
Avoid carrying large amounts of money
Authorization process limits your risk for lost or stolen cards
Better way to track your purchases
Receive receipts for every transaction
Each transaction appears on your monthly statement
Shazam BOLT$ adds extra security to your debit card. Download the app today and get notifications sent to your phone on your account activity
Verified by Visa
Get added protection when you shop online by registering your Woodland Bank Visa Debit Card in Verified by Visa for no additional cost. When you shop at participating online merchants, you will be prompted to create your password during checkout. Just enter the information required and then create your personal password.
Your transactions will be completed quickly and safely. And, because you're the only one who knows your password, you're the only one who can use your card. There is no charge — Verified by Visa is free to Visa cardholders.
For added convenience you can pre-register your Woodland Bank Visa Debit Card by clicking here.

What our Customers Say