Ready Reserve Line of Credit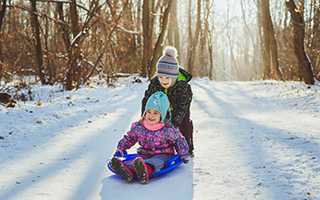 With our Ready Reserve Line of Credit, you can face your expenses head on — again and again! Unlike a one-time personal loan, a line of credit allows you to make withdrawals at any time, without the need to reapply every time you need quick funds. Pay for whatever life throws at you — whether it's a leaky roof, a car repair, or a medical expense — and get some well-deserved peace of mind.
You have questions, we have answers!
Summary
Competitive rates for repetitive or multiple financial needs:

Home improvements projects
Prospective business plans
Arrange for seasonal needs
Debt consolidation
Family vacation
And more!

Accommodating repayment, customized according to your unique needs
Anytime, direct access to funds:

Reuse at any time without reapplying for another installation
Funds available via check writing, debit card, ACH, auto transfer, or internet banking

Revolving credit; as balance is paid down, more funds become available
Only pay interest on the part that's used
Easy application process
Local decision-making and processing
Helpful, customized service throughout the entire process

What our Customers Say