Auto Loans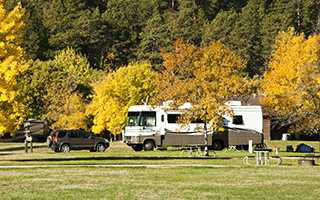 Buying a new car should not be an ordeal; it should be fun even after the test drive is over. Woodland Bank helps make the car buying experience a positive one — with competitive auto loan rates and flexible terms to get you the right monthly payment. Plus, we handle everything locally — so you can drive away with a smile on your face and zero buyer remorse!
You have questions, we have answers!
Summary
Competitive rates
Flexible terms
Monthly payments tailored to your needs
Fast, easy approvals
Pre-approval for better buying power
Local decision-making and processing
Helpful, customized service throughout the entire process
Recreational Vehicles
We all know that Minnesota is a beautiful state — and there is no better way to experience it than in the recreational vehicle of your choice! We offer great rates and affordable payments on RV loans. Whether it's a motor home, boat, or motorcycle, we'd love for you to roam free in the Gopher State and beyond.
Buy any recreational vehicle
Affordable rates and flexible terms
Monthly payments tailored to your needs
Pre-approval for better buying power
Local decision-making and processing
Helpful, customized service throughout the entire process

What our Customers Say