Back to The Woodland Word
Getting to Know Us - Jennifer Kimball
09/22/2020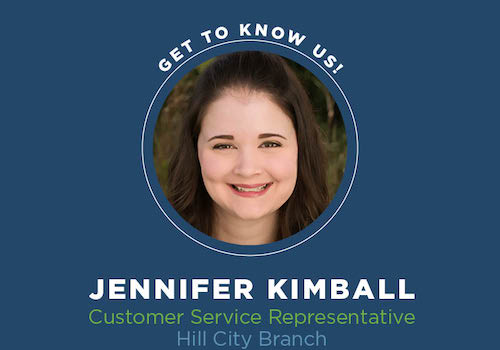 Years with the bank: 1 year, 8 months
Hometown: Brainerd Lakes Area
Current residence: Hill City
Family: My husband and I have been married for 14 years and have 4 children.
Q & A
» My favorite thing about working in a community bank is how well we get to know our customers. I used to bank at a much larger bank and always felt as though I was just a number. When my customers come in I know them by name. I think that is very important.
» People should choose Woodland Bank because we retain the community feeling while still providing products and services that much larger banks offer.
» In my spare time I enjoy sewing. My mother sews, my grandmother sewed, my great grandmother… it's in my blood to create things with fabric.
» We have a dog. She is just over a year old. She was a rescue and her name is Ruby. She is a shepherd/heeler mix and way too smart for her own good.
» I have many cars that I would love to own, but recently fell in love with the 1949 Buick Super Sedanette.